Every Witch Way
Welcome and Greetings from Every Witch Way.
We aim to stock a large range of Wiccan, Witchcraft, Pagan and Gothic supplies and gifts. Altar items, athames, cauldrons, tarot, books, gothic clothes, spells, wands, Green man and Fairies are among the many products we offer.
Everything has been carefully chosen for its quality and good value. Everything we show is kept in stock.
Orders are sent the next working day, or even the same day.
All queries are dealt with quickly and efficiently.
Our customers are very important to us, it is you that keep us going.
We will be constantly adding products, so make sure you check back to see what we have. Please add us to your favourites.
To receive details of new products and any news join us on Facebook.
New Products just arrived
Howling Wolf Incense Cone Burner
Our Price £8.49
The Strange Haunted House Cone Incense Burner
Our Price £9.25

Our Price £2.25
Special Offers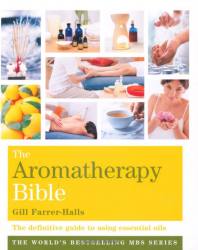 The Aromatherapy Bible by Gill Farrer-Halls
RRP £12.99
Our Price £9.99

RRP £10.25
Our Price £8.75
How to Order
When you see an item that you want, simply click on 'add to basket', when you have finished shopping you can go to 'basket' at which stage you can change your order if necessary. Proceed to 'checkout' and follow the instructions.
In the unlikely event that a product is out of stock - we do our best to keep up to date - we will email you to see what you want to do, wait or have a refund.
Privacy Notice
Names and addresses of customers are kept in order to process and progress the order.
These are NEVER given out to a third party.
Just wanted to say thank you for my order, it was wrapped up so well - and arrived in perfect condition. My experience with ordering online has never been that good so I wanted to take the time to say thank you, and that I will buy from you again,
many thanks.




View more testimonials